Tire Services and Wheel Alignment Services in Calgary
When you're busy running errands, driving to work, or enjoying a little weekend travel, it's easy to take your tires and wheels for granted. However, Speedy Apollo Auto Service Centres gives you five reasons not to put off wheel alignment repair. Calgary drivers, take note!
Misalignment and Unbalanced Tires
Tires wear out more quickly when the wheels are out of alignment and balance. If your car pulls or drifts, your tires may show uneven wear. Also, watch the position of your steering wheel. If it looks crooked even when you're driving straight, your alignment is off.
Noises and Vibrations from Your Wheels
If you hear noises from your wheels, and especially if that noise becomes more prominent the longer you drive, you may need a wheel bearing replacement. Calgary drivers can stop by any of Speedy Apollo's locations to take care of this.
Uneven Wear due to an Irregular Maintenance Schedule
Forgetting to rotate and balance tires on a regular basis can also lead to uneven wear, noise or tire pull. It is important to follow the directions in your owner's manual and have your car serviced on a regular basis, including an assessment of your tires and alignment. If you follow an irregular schedule or neglect maintenance altogether, you may risk having to spend money on new tires earlier than you would have had to otherwise. Instead, rotate them before you have to deal with unnecessary tire repair in Calgary. A technician at any one of our locations will be happy to assist.
Reduced Traction due to Worn Tires
When your wheels are misaligned or your tires are worn, you won't have the traction you need to drive safely in adverse weather conditions. This is true in all seasons, including snow and rain. Don't risk your safety and the safety of other drivers on the road. Instead, visit us today for regular alignment checks. At Speedy Apollo Auto Service Centres, Calgary wheel alignment is easy so there's no need to postpone it.
Save Money with Tire Repair Services in Calgary
You'll save repair costs and avoid a higher gas bill by keeping your tires, wheel alignment, and wheel bearings working properly. Stop by Speedy Apollo Auto Service Centres for an inspection to save money and avoid future hassle!
For many years, we have been providing exceptional service and peace of mind to drivers across Calgary. Tire repairs and wheel bearing replacements are no match for our mechanics who have dealt with even the most difficult vehicle issues. Having won the Consumer's Choice Award for six years in a row, we come highly recommended by many of our past customers.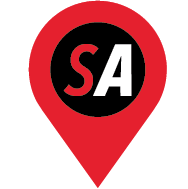 Find A Shop Near You
Why Is Tire Service Important?
Out of all the body parts of your vehicle, tires are the only part that comes into direct contact with the road. This leads to regular wear and tear of your tires, making them slippery. In addition, tires affect your vehicle handling and brakes, which can compromise your safety on Calgary roads.
Experts suggest that it is always better to get your tire service done. You can check for optimum performance such as correct tire pressure, balance, wheels, and vehicle alignment. It is advised that you must schedule your tire services monthly. Monthly services help you identify minor and other potential problems that can be fixed, such as a nail in your tire, among many others. Traveling through potholes and debris or living in a cold climate and long drives can affect the life of your tires.
Visit us for quality tire services in Calgary.
Signs That Your Tire Service Is Due
It is essential to fix the premature wear and tear of your automobile tires. If you observe the following, then you must visit a tire expert today:
Over tire inflation – when you observe too much air pressure, then get it checked for inflation.
Under tire inflation – when you experience low air pressure when your automobile's tire comes in contact with the road.
Treadwear – you can experience this when your wheels are out of alignment.
You can experience vibrations or thumping noise while driving your vehicle.
When you are at a steady speed, yet you feel a pull to one side.
It is better to get your tires and wheels serviced sooner than later. So that minor problems can be fixed at the roots and don't escalate to major tire issues. Schedule a visit to Speedy Apollo in Calgary for your tire service today.
Visit Speedy Apollo for Wheel Alignment and Tire Repairs in Calgary
We are your source for tire repairs in Calgary, and we also specialize in balancing using a high-speed computerized digital system. We carry all brands and tires and handle repairs. Keep in mind that not all locations do run-flat tires or have tire pressure monitor systems re-learning software and diagnostic computers. Call ahead for tire repairs near Calgary in Forest Lawn and Midnapore.
2 convenient locations
Find the one closest to you
Contact Us
You can contact us anytime using our e-form.